"I didn't realize that when I married you, I also married garlic," said my husband a while back. It's true that I love the little cloves with all my heart. I'm a true italian gahh-lic eater and proud of it! Luckily, he enjoys them as well.
I can say with absolute certainty that the best way to prepare broccoli is by roasting it. I used to be intimidated by raw vegetables—I almost always bought those nifty veggie packages that steam up in the microwave. But roasting is simple stuff and brings out a deep, nutty flavor that will leave you seriously surprised at how much you're enjoying eating your vegetables.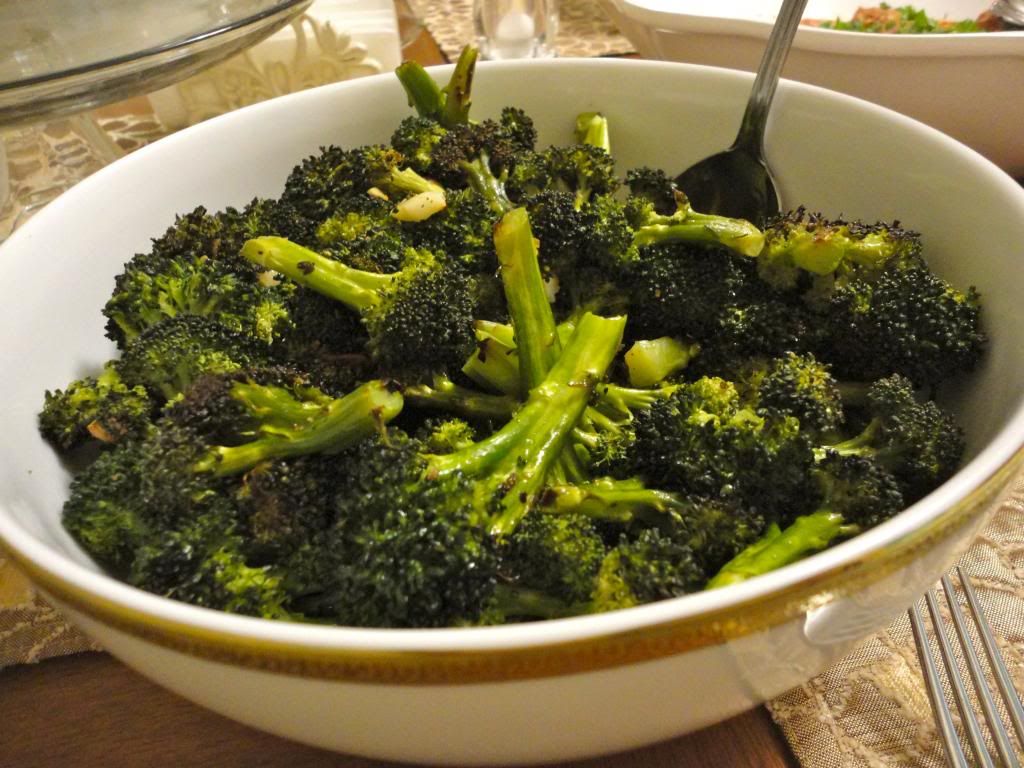 Roasted Broccoli with Garlic
Adapted from Skinnytaste
Serving Size: 1/8 of recipe
Servings: 8
Calories: 88
Fat: 4 G
Carbs: 12 G
Protein: 5 G
Ingredients:
3 lbs. (2 large bunches) raw broccoli
2 T. olive oil
1/2 t. seasoned salt
Freshly ground pepper
12 cloves garlic
Simply cut raw broccoli into florets using kitchen scissors or a large knife. I like to keep the stems fairly long for elegance. Scatter them evenly on to a rimmed pan. They'll be nice and cozy I there. You can use two pans if you'd like, but I usually stick with one. Because I hate dishes that much.
Preheat the oven to 400 degrees. Peel 12 cloves of garlic (the trick is to smash them with the flat part of your knife—the skin will peel right off!) Then roughly chop—no need to mince. Drizzle with two tablespoons of olive oil and toss to coat. A lot of recipes out there call for much more, but I find that less makes it a bit crispier with more of a bite, and I prefer that. Plus it's lighter!
Next, add a few pinches of salt, kosher or seasoned, (I like Lawry's) plenty of freshly ground pepper, and of course garlic! The garlic will roast beautifully alongside the broccoli. Pop it all in the oven and let it roast for 10 minutes. Then shake the pan a bit to toss the garlic around so it won't burn, and put it back in for another 10 minutes.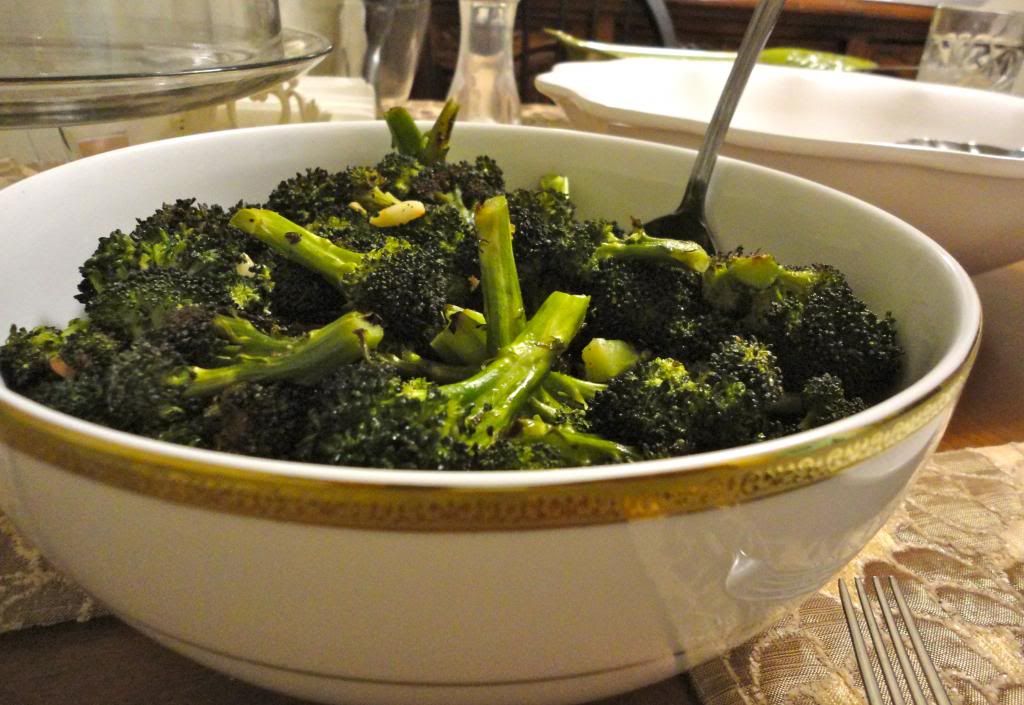 G and I have had a rough couple of months with his big scary medical licensing exam looming. It's been really crummy to only get to see him less than an hour per day. Almost every waking second has been devoted to this terrible test. I've been a lone woman the last couple of days as he's been in Baltimore taking it. So I've had to brave the cold and take the bus to work this week, work all the day long and then come home to an empty house at night. I've been watching so much Paula Dean and Chopped, it's a little embarrassing. I'm so excited for his homecoming tomorrow night!
Luckily despite our misery, Gradon insists on taking me on plenty of weekend dates. We recently spent a night in Richmond at the Short Pump Town Center and it was incredible! I'm not ashamed to admit that I bought yet another adorable cake plate. A girl can never have too many! We filled up on plenty of salad, breadsticks and pasta at Olive Garden and used up the last of a Coldstone giftcard too.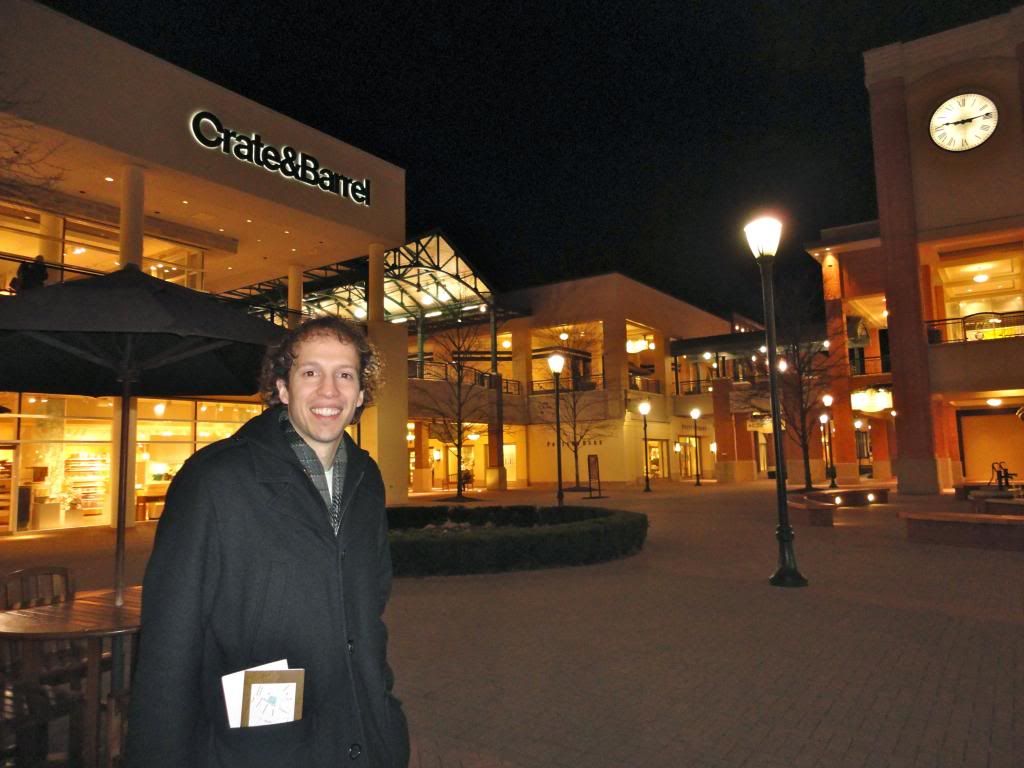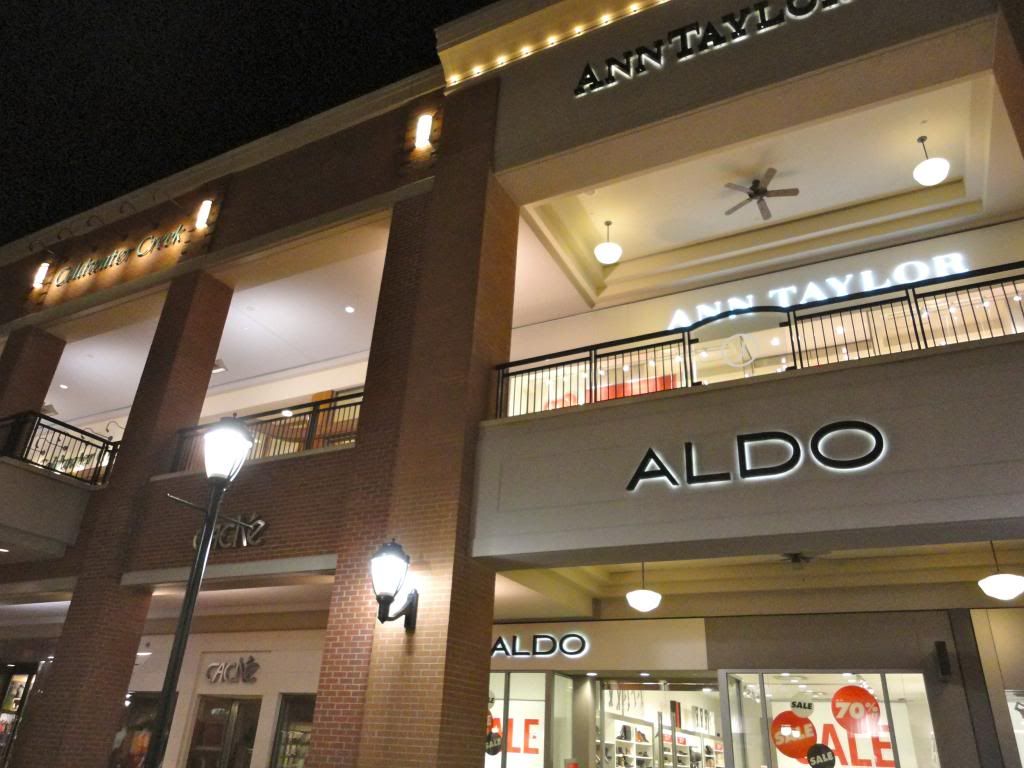 We also hung out at Fry Spring Station in Cville, an old gas station turned classy restaurant. It has the most amazing pizza. Gradon loves "the carnivore." Yes it's as meaty and amazing as it sounds. I topped mine with mozzarella, goat cheese, bacon, spinach, and roma tomatoes. Major yum.